Contact Info
Address:
200 S. Rogers Street
Waxahachie, TX 75165

Telephone:
(972) 938-9511

Email:
Serving all of Texas, including Dallas, Ellis, Hill, and Tarrant Counties.
Welcome to Law Offices of Bill J. Scott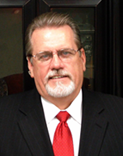 Your Ellis County Lawyer!
My primary goal as your attorney, is to provide you with quality and comprehensive representation. I will help you to understand the issues and traverse the legal process. All the while, keeping you apprised of the status, as well as, potential outcomes of your case.
As a former prosecuting attorney, now practicing criminal defense, I have a unique insight into the issues we face, and must overcome, in our defense. Together we can review the evidence and discuss strategies for the best possible outcome.
Having practiced in the criminal courts for the past 14 years, I have come to understand that it is often the fear of the unknown that causes much of the stress people feel when accused of a criminal offense. It is my goal to help you through this process and relieve some of the pressure allowing you to continue to work and provide for your family, knowing that your rights are protected.
Feel free to contact the Law Offices of Bill J. Scott at (972) 938-9511 or via email to see how we can help you.

Attorney At Law